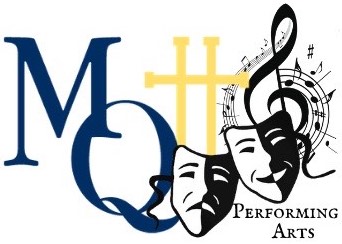 Marquette Performing Arts

For over 20 years, theatre director Amy Crane has guided a variety of performing arts endeavors at Marquette Catholic High School. Whether it be plays, musicals, cantatas, or chorus, Crane has directed it all.
This spring, Crane and Marquette Performing Arts are elated to present "Newsies"!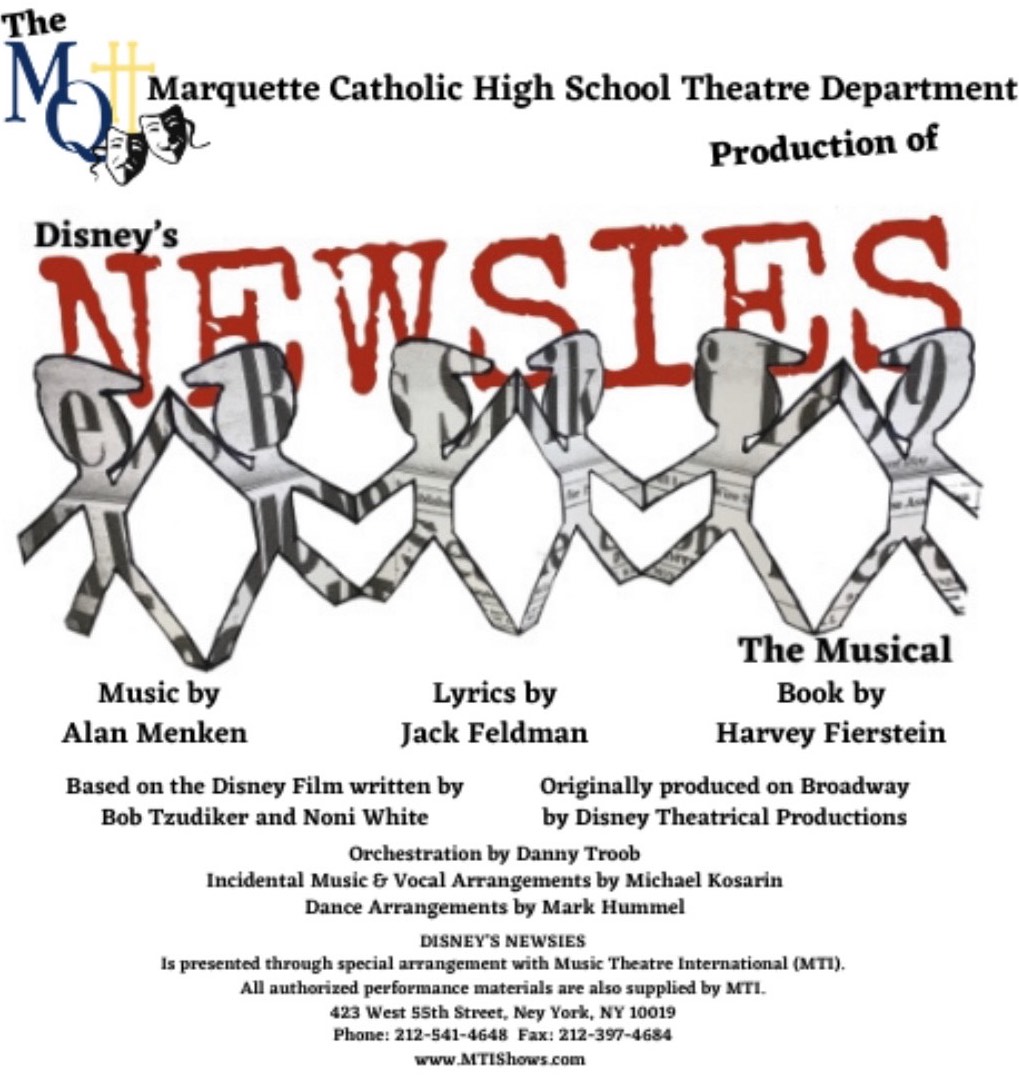 Ticket/Streaming Information

Due to the virtual nature of this year's production, we've included information to make streaming as easy as possible.
"Newsies" will stream via showtix4u.com on the following dates/times:
Friday, April 16th (7 pm)
Saturday, April 17th (7 pm)
Sunday, April 18th (6 pm)
Friday, April 23rd (7 pm)
Saturday, April 24th (7 pm)
Sunday, April 25th (6 pm)

Fans can stream during those dates/times ONLY (no pausing, fast-forwarding, etc.), so once you purchase access, expect to watch it straight through in its entirety.