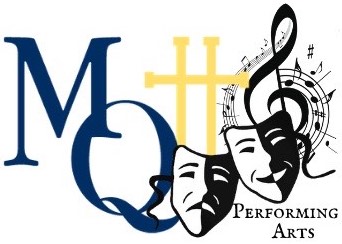 Marquette Performing Arts

For over 20 years, theatre director Amy Crane has guided a variety of performing arts endeavors at Marquette Catholic High School. Whether it be plays, musicals, cantatas, or chorus, Crane has directed it all.
Ticket Information
Tickets are $10 each, but early bird pricing is available in the event you can secure a table of 10 ($80 total). Email MQTTPerformingArts@gmail.com to register today!